Tired of relying on commissions for your livelihood? Listen to today's podcast with Jon Matzner and learn how to add a new stream of reliable revenue to your real estate business with property management. In addition to sharing the easy way to get started in property management, Jon offers tips for streamlining any type of real estate business. Jon also gives advice on working with global talent, explains how to buy an existing business, and covers ways to ensure that every marketing dollar spent is put to good use.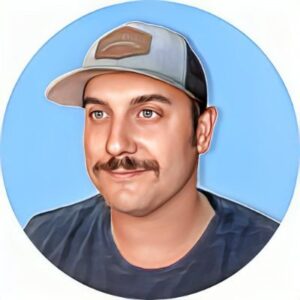 Listen to today's show and learn:
Jon's start with buying businesses [4:01]
Jon's first business [5:43]
Making every marketing dollar count [7:19]
Utilizing VAs to increase profitability [9:49]
How to help remote workers succeed [11:33]
The process of buying a construction business [17:23]
Running a property management company [23:24]
What most real estate agents get wrong about property management [27:00]
Leveraging global talent in property management [28:54]
Systems for boosting a property management business' bottom line [34:13]
Technology for streamlining a property management company [36:22]
THE operating model for success with property management [39:12]
Crafting the life you want [44:35]
Where to find and follow Jon Matzner [48:05]
Jon Matzner
Extreme Outsourcer. Business builder, operator & investor. Spent 8 figures on high-quality, low-cost remote talent. Also, building a national "business in a box" company.
Jon is an experienced national security professional and business leader, usually splitting time between Dubai, UAE and San Diego, California.
In Jon's work with the government, he was most recently posted to the Middle East. During his service, Jon worked and traveled around the world on behalf of the US Government. Jon also collaborated closely with local and regional allies  to develop and implement non-proliferation and counterterrorism strategies.
Since leaving the government, Jon has launched several businesses, sold three, and acquired many others.
"I'm obsessed with Entrepreneurship Through Acquisition," unlocking value in old-school businesses through systemization and leveraging high-quality overseas talent.
Related Links and Resources:
Thank You Rockstars!
It might go without saying, but I'm going to say it anyway: We really value listeners like you. We're constantly working to improve the show, so why not leave us a review? If you love the content and can't stand the thought of missing the nuggets our Rockstar guests share every week, please subscribe; it'll get you instant access to our latest episodes and is the best way to support your favorite real estate podcast. Have questions? Suggestions? Want to say hi? Shoot me a message via Twitter, Instagram, Facebook, or Email.
-Aaron Amuchastegui