Sick of struggling to get real estate leads from oversaturated sources like Zillow and Realtor.com? Try YouTube! Realtor Toby Fernie started with YouTube just over two years ago and now gets at least a couple of high-quality real estate leads per week from his channel. On today's podcast, Toby shares tips for starting a real estate YouTube channel, including ideas on topics, when to post, and how to streamline content creation. Don't miss it!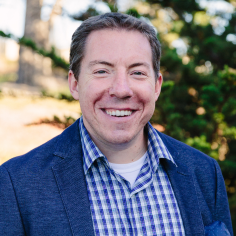 Listen to today's show and learn:
What Toby loves about Real Estate Rockstars [1:51]
Toby Fernie's first few years in real estate [2:44]
The average sales volume for a Realtor in Monterrey, California [5:36]
What Toby did to differentiate himself from other Realtors [6:17]
Toby's average sale price for a home in Monterrey, California [7:20]
Why Toby decided to start a real estate YouTube channel [9:43]
The three different types of videos Toby puts on his real estate channel [14:07]
How long it takes for Toby to shoot, edit, and post a video [16:47]
Why you have to stay consistent on YouTube [23:20]
Toby's first real estate client from YouTube [25:29]
How to start filming high-quality videos for a low cost [27:56]
How time blocking helps with both real estate and content creation [36:34]
Real estate agents as modern-day marketers [39:23]
Building rapport with your YouTube audience [43:20]
Why YouTube is a better option than Zillow for real estate leads [43:57]
Helpful resources for real estate content creation [48:10]
Where to find and follow Toby Fernie [52:51]
Toby Fernie
Toby Fernie is a local realtor in the Monterey, California area. He excels at working with first time home buyers, sellers and people relocating to Monterey from other parts of the country, as he did himself in 2016.
Toby started his real estate career in 2007 while studying education at Boston College. Since then, Toby dedicated himself to providing the highest level of service and helped dozens of people make the American dream of purchasing a home become a reality.
The best feedback that you can receive as a Realtor is being referred to others. Helping people to understand and simplify the difficulties of purchasing a home is something that Toby prides himself upon. His clients' wants and needs are his top priority.
Throughout 2021, Toby was ranked in the top 100 Coldwell Banker agents in Northern California, receiving the President's International Elite Award for the top 3% of the 50,000 Coldwell Banker agents worldwide. In 2020, he received the International Sterling Award for agents in the top 17% of Coldwell Banker agents worldwide, In 2019, Toby was featured as a "Rising Star" by Real Producers Magazine for his work supporting local teachers through the home buying process.
Related Links and Resources:
Thank You Rockstars!
It might go without saying, but I'm going to say it anyway: We really value listeners like you. We're constantly working to improve the show, so why not leave us a review? If you love the content and can't stand the thought of missing the nuggets our Rockstar guests share every week, please subscribe; it'll get you instant access to our latest episodes and is the best way to support your favorite real estate podcast. Have questions? Suggestions? Want to say hi? Shoot me a message via Twitter, Instagram, Facebook, or Email.
-Aaron Amuchastegui