Ali Garced left her six-figure salary as an Air Force officer for an uncapped career in real estate. On today's podcast, Ali shares the steps she took to ensure her new business would be a success. In addition to offering advice on leaving a W-2 job for real estate, Ali gives tips on video marketing, social media, and referral generation. Don't miss it!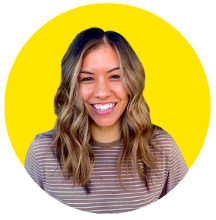 Listen to today's show and learn:
Leaving the military for a career in real estate [6:49]
Ali's first real estate deal [13:31]
When real estate clicked for Ali [18:57]
Why service members are a great source for real estate leads [21:18]
Finding quality real estate referral partners [23:43]
How to succeed with real estate video marketing [25:55]
Ali's donation to the FREE Agent Success Toolbox [29:18]
Set up your CRM at the Real Estate Rockstars Mastermind [31:10]
What's happening in the Tucson real estate market [35:06]
Advice for people on leaving a W-2 job for a career in real estate [37:24]
Ali's business numbers for 2022 broken down by hours worked [40:10]
What running a referral-based business really means [43:00]
Unlock your potential by surrounding yourself with the right peers [44:19]
Additional advice on setting up a real estate CRM [45:49]
Where to find and follow Ali Garced [48:35]
Ali Garced
Ali Garced is a Licensed Realtor and investor residing in Tucson, Arizona. She works for eXp Realty and is a member of The Five Pillars Team, which is an investor-focused group of agents. Ali specializes in military PCS's and investment properties. As an investor herself, Ali knows how to analyze properties and is able to help others acquire properties to add to their portfolio.
Ali and her team of experienced agents are fully dedicated to providing expert service for your real estate needs. Their personalized approach and open line of communication will allow you to have peace of mind, whether you are purchasing your first home or listing your 30th investment property. They are here to help you navigate the dynamic market, make educated decisions and take comfort in the process.
Related Links and Resources:
Thank You Rockstars!
It might go without saying, but I'm going to say it anyway: We really value listeners like you. We're constantly working to improve the show, so why not leave us a review? If you love the content and can't stand the thought of missing the nuggets our Rockstar guests share every week, please subscribe; it'll get you instant access to our latest episodes and is the best way to support your favorite real estate podcast. Have questions? Suggestions? Want to say hi? Shoot me a message via Twitter, Instagram, Facebook, or Email.
-Aaron Amuchastegui