Rachel Richards retired at age 27 thanks to real estate. Whether you're looking to retire or hit a short-term financial goal, you won't want to miss today's podcast. In this interview, Rachel shares the secret to accomplishing any goal and offers financial tips that will help you achieve that next milestone. Rachel also talks syndication, discusses how to reduce the cost of divorce, and more.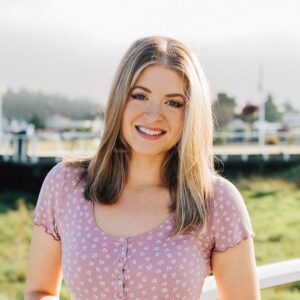 Listen to today's show and learn:
How Rachel Richards retired at age 27 [4:23]
Why cutting costs is only part of the financial-freedom equation [7:56]
An argument for frugality [11:38]
How delayed gratification ties in with financial freedom [14:43]
Aaron's five-day water fast [15:50]
Why motivation really matters [17:27]
About Rachel Richards' books: Money Honey and Passive Income, Aggressive Retirement [23:05]
Why Rachel sold most of her rentals [24:50]
The problem with cheap real estate rentals [27:26]
What syndications are and why Rachel Richards loves investing in them [30:18]
How to find the right syndicator [32:54]
How to vet potential syndicators [34:47]
Rachel Richards' financial advice on prenups [39:34]
How to reduce the cost of divorce [46:35]
Why it makes financial sense to cut the attorneys out [48:44]
Where to find and follow Rachel Richards [50:18]
Rachel Richards
Rachel Richards built a real estate portfolio of 38 rental units by the age of 26. She is a 2X bestselling author and has been featured in Forbes, CNBC, and Business Insider. She makes the topic of money management fun, entertaining, and simple for her 450,000+ millennial followers. Rachel helps women feel excited, capable, and confident about their financial futures.
Rachel has a Bachelor of Science in Financial Economics from Centre College. She has held roles as a licensed financial advisor, a real estate analyst, and a senior finance analyst.
Rachel is based out of Colorado.
Related Links and Resources:
Thank You Rockstars!
It might go without saying, but I'm going to say it anyway: We really value listeners like you. We're constantly working to improve the show, so why not leave us a review? If you love the content and can't stand the thought of missing the nuggets our Rockstar guests share every week, please subscribe; it'll get you instant access to our latest episodes and is the best way to support your favorite real estate podcast. Have questions? Suggestions? Want to say hi? Shoot me a message via Twitter, Instagram, Facebook, or Email.
-Aaron Amuchastegui