Listen to today's podcast with Codie Sanchez and rethink the way you do property management. In this interview, Codie shares what she loves about property management businesses and the three best ways to increase their profitability. Codie and Aaron also discuss the difference between buying a business and buying customers, how to buy a business with no money down, and the one outcome you must avoid when acquiring a new company.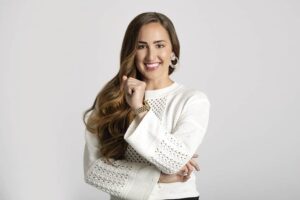 Listen to today's show and learn:
Walking the walk [4:39]
Buying businesses with no money down [6:32]
Running a property management business [7:51]
Showing business owners the value in a no-money-down offer [9:19]
When you can sell your business for BIG money [14:37]
The three ways to make more money in business [17:21]
The first business deal you should look for [22:45]
Using your unfair advantage when buying a business [25:25]
Buying a business versus buying customers [29:13]
How Aaron bought 1,000 houses [39:08]
Why successful software companies do extremely well [41:00]
One outcome you must avoid when buying a business [43:55]
Codie Sanchez
Codie is the founder and CEO of Contrarian Thinking, with over 2.5+ million subscribers. She is the co-founder of Unconventional Acquisitions, focused on small business acquisitions in the micro-PE space with an emphasis on roll-ups. She runs a holding company of SMB's below $10M EBITDA focused upon what she calls "boring businesses," or service-based businesses. She is a former partner at private equity firm EEC, and built First Trust's $1 billion+ AUM Latin America business. She held leadership positions at Goldman Sachs, State Street, and Vanguard. She started as a journalist where she won the JFK award and Howard Buffett Foundation. She was listed as a 25 Most Innovative Leader in Cannabis, and a Top Female Investor by Forbes. She has an M.B.A. from Georgetown University, a master's from ESADE and Fundação Getúlio Vargas, and a B.A. from Arizona State University. She sits on the board of Permian Investment, and Magma Partners Chilean Venture Fund.
Related Links and Resources:
Thank You Rockstars!
It might go without saying, but I'm going to say it anyway: We really value listeners like you. We're constantly working to improve the show, so why not leave us a review? If you love the content and can't stand the thought of missing the nuggets our Rockstar guests share every week, please subscribe; it'll get you instant access to our latest episodes and is the best way to support your favorite real estate podcast. Have questions? Suggestions? Want to say hi? Shoot me a message via Twitter, Instagram, Facebook, or Email.
-Aaron Amuchastegui