Ready to get your start in real estate? If so, don't miss today's podcast with Amy Rogers, an agent who started selling homes after investing in them herself. On this episode, Aaron and Amy discuss the transition from buying homes to selling them, offer advice to new agents, and cover strategies for growing market share in a shifting market. Amy also explains why a morning routine should be a part of every real estate agent's day and how to apply what you learn by listening to the show.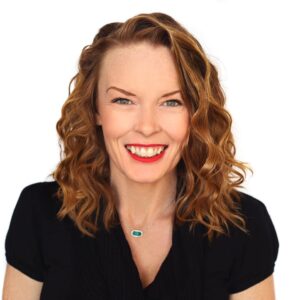 Listen to today's show and learn:
Why Amy Rogers decided get into real estate [2:38]
Amy's start as a real estate agent [3:44]
How Amy found her first clients [6:10]
Amy's first year in real estate [10:35]
Focusing on market share in 2023 [12:51]
Strategies for growing market share [15:34]
Amy's opinion on CRMs and follow up [20:03]
Why Amy is focusing on social media in 2023 [22:27]
What Amy wishes she knew as a new real estate agent [23:48]
When Amy started listening to Real Estate Rockstars [26:04]
Taking action on what you learn [27:49]
Amy's favorite real estate transaction [31:34]
The importance of a powerful morning routine [35:04]
Amy's real estate investments [37:44]
Why Amy loves North Dakota [42:06]
Amy's advice for people thinking about real estate [43:18]
Where to find and follow Amy Rogers [45:18]
Amy Rogers
As a real estate investor and real estate agent, Amy understands the importance of the best buy at the right time. As a military spouse and mother of four, she understands the significance of cultivating a home and putting down roots.
After bouncing between five states in six years and landing in Minot during a record-breaking blizzard, Amy was ready to call a place home. And Minot did not disappoint! Within hours of our arrival, with the help of new neighbors, they were unpacked, had fresh Christmas cookies and a snow cleared driveway.
In the five years Amy's family has gotten to claim Minot as their own, "Minotians" have cared for their special needs son, supported her vintage furniture refinishing business, and supplied her with multiple opportunities to reinvent shabby properties into beautiful investment homes.
Whether Amy is transforming an old shuffleboard table into a kitchen island, rehabbing a 100-year-old bungalow, or serving the wonderful people of "NoDak" as their friendly real estate agent, she does so with care, skill, and an eye for value.
No matter if you are searching for your first home, your forever home, a flip, the next property in your portfolio, or the home of your dreams, Amy can help you with that!
Related Links and Resources:
It might go without saying, but I'm going to say it anyway: We really value listeners like you. We're constantly working to improve the show, so why not leave us a review? If you love the content and can't stand the thought of missing the nuggets our Rockstar guests share every week, please subscribe; it'll get you instant access to our latest episodes and is the best way to support your favorite real estate podcast. Have questions? Suggestions? Want to say hi? Shoot me a message via Twitter, Instagram, Facebook, or Email.
-Aaron Amuchastegui