Elliot Hoyte hosts our first 30 Under 30 Honoree interview of 2023 with Kelly Carlson. Kelly has seen massive success in Chicago's competitive real estate markets since starting her career. On today's podcast, she discusses her strategy for focusing on first-time home buyers and shares how she gets deals to the finish line. Kelly and Elliot also offer tips for new real estate agents and talk about the value of mentorship early in an agent's career.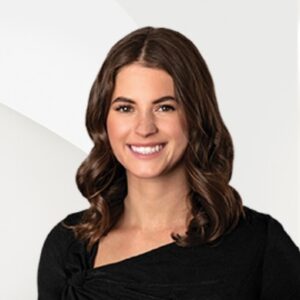 Listen to today's show and learn:
Chicago's 30 Under 30 honorees [2:17]
NAR's 30 Under 30 [3:25]
Kelly Carlson's application to NAR's 30 Under 30 [4:01]
Giving back to the community [5:46]
From engineering to a career in real estate [7:47]
Chicago real estate markets [11:56]
Where Kelly got her first few deals [16:22]
Adding value to potential clients [20:10]
Working with first-time home buyers [22:52]
Setting expectations with buyer clients [26:10]
The Danish concept of hygge and how it applies to real estate [27:14]
The differences between neighborhoods in Chicago [29:30]
Covering different neighborhoods in a diverse market [31:45]
Kelly's sales as a new real estate agent [32:33]
The value of a quality brokerage and mentorship [35:50]
Kelly's advice for new real estate agents [42:00]
Where to find and follow Kelly Carlson [44:04]
Kelly Carlson
Creating a home is such an important aspect of life. Kelly thinks back to some of her favorite memories, and they all tie back to where she was living at the time – her childhood home on Prospect Avenue, her studio apartment in the Gold Coast, or moving in with her husband to their condo. Kelly's passion for helping others to find their perfect home is what drives her to advocate for them during every step of the home buying and selling process.
Kelly brings a unique background to her residential clients. After graduating from the University of Illinois with an engineering degree, Kelly worked for a Big Four firm as an associate in a real estate and construction tax consulting group. She loved client services but realized she wanted to work more directly on the development side. In 2018, Kelly left to join a boutique consulting firm where she was a project manager responsible for design and construction projects for healthcare and large not-for-profit institutions. There, Kelly developed a strong understanding of the design and construction process. Her experience has taught her the importance of working hard, putting clients first, and always remembering the bigger picture.
Kelly is passionate about cultivating meaningful relationships and helping others, and it is something she strives for in her everyday encounters. Kelly joined Engel & Völkers Chicago because it is a community of professional advisors who share a similar mindset. The company culture is genuine and collaborative, not competitive or "salesy." Moreover, she was offered an opportunity to be mentored by a top broker, an experience that has helped her jumpstart her career in residential sales.
Kelly loves that Engel & Völkers is a global brand. She studied abroad in Stockholm, Sweden, and Copenhagen, Denmark. It was there that she became enamored with the Scandinavian concept of Hygge, which embodies a feeling of contentment that comes from being around good company in a cozy setting, such as home! Kelly's favorite place in the world (besides home) is South Africa – specifically, Babylonstoren. She even had the opportunity to visit their Engel & Völkers Shop in Cape Town during that trip!
From a young age, Kelly was drawn to the hustle and bustle of downtown, as well as the city's beautiful architecture. She grew up in Clarendon Hills, a short train ride from the city. The time Kelly spent downtown as a child sparked her love for the built world, and real estate in particular. Since graduating from college, Kelly has lived in Lincoln Park, the Gold Coast, and now River North, a perfect location to take advantage of all that city living has to offer – art, music, dining, and world-class architecture. One of her favorite things to do is to turn on a podcast and explore the city on foot, marveling at the historic buildings.
When Kelly is not working, she is a member of the Associate's Board for Sarah's Circle, a local nonprofit with a mission of serving women who are experiencing homelessness or in need of a safe space. She also enjoys a good sweat, whether that's running, cycling, or yoga. In fact, most of her client events take place at boutique fitness studios. On most weekends, Kelly can be found walking the Riverwalk at Montgomery Ward Park with her husband, Brian, their dog Pax, and a good cup of coffee.
Related Links and Resources:
It might go without saying, but I'm going to say it anyway: We really value listeners like you. We're constantly working to improve the show, so why not leave us a review? If you love the content and can't stand the thought of missing the nuggets our Rockstar guests share every week, please subscribe; it'll get you instant access to our latest episodes and is the best way to support your favorite real estate podcast. Have questions? Suggestions? Want to say hi? Shoot me a message via Twitter, Instagram, Facebook, or Email.
-Aaron Amuchastegui