For many entrepreneurs, real estate is the "how" when it comes to building an incredible life. But it's important not to neglect the "why." On today's podcast with author Jim Sheils, we discuss what it takes to deepen relationships with those who matter most. Listen and learn about a simple strategy proven by thousands of parents worldwide. Jim also shares real estate predictions—including why he thinks 2030 could be the next big crash—and offers advice on where investors should buy property right now.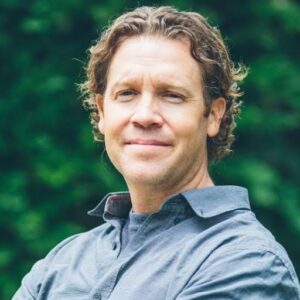 Listen to today's show and learn:
Living a life by design [4:59]
Learning life's hardest lessons [6:35]
Asking for help instead of hoping [9:14]
About The Family Board Meeting [11:30]
Rules for running a family meeting [14:50]
Separating the parts to strengthen the whole [17:33]
Jim's plans for The Family Board Meeting and his brand [21:23]
The 18 summers concept [27:43]
The homeschooling hybrid and what school is really for [33:16]
Jim Sheils' start in real estate and thoughts on new construction [36:50]
Jim's real estate predictions and advice [42:02]
The pros to investing in Florida real estate [42:56]
Where to find Jim Sheils [46:10]
Jim Sheils
Jim is a partner at Southern Impression Homes, a company that specializes in building rental portfolios for individual investors and institutional buyers (American Homes for Rent, Haven Realty, Crescent APL, Mynd ) They provide new construction, low density properties (SFH, duplex and quads) in 14 high growth markets in Florida. Property management in place. Also, private fund offerings for accredited investors based around the highly lucrative Build-to-Rent niche. Average returns have been 12-16% Net IRR.
Jim formally owned the private real estate investment company, Jax Wealth Investments. This company focused on bulk foreclosures and then moved into new construction investments in 2017. After doing over $300 Million in joint venture projects with Southern Impression Homes, the two companies merged in 2022 to better serve the growing BTR niche and client base.
Currently have over $637Mil assets under management, $44 mil recurring revenue, over 1,000 active investors,$182 Mil in sales 2021. Jim Sheils is also known as the "Crazy Glue" for entrepreneur families. His popular "Board Meeting" strategy and other simple frameworks are helping thousands of business leaders worldwide reconnect where it counts the most: at home. Check out his Amazon best-selling book, "The Family Board Meeting."
He is owner/ founder of the family education company, 18 Summers. They specialize in retreats, workshops and private consulting for family focused companies, entrepreneurs and professionals looking to strengthen their family lives while still succeeding in business.
Jim is an avid surfer and enjoys traveling with family and friends, especially his beautiful wife Jamie and their five children, Alden, Leland, Maggie, Sammy and Gloria. Jim's greatest adventure to date: donating a kidney to the greatest guy on the planet, his father.
Related Links and Resources:
It might go without saying, but I'm going to say it anyway: We really value listeners like you. We're constantly working to improve the show, so why not leave us a review? If you love the content and can't stand the thought of missing the nuggets our Rockstar guests share every week, please subscribe; it'll get you instant access to our latest episodes and is the best way to support your favorite real estate podcast. Have questions? Suggestions? Want to say hi? Shoot me a message via Twitter, Instagram, Facebook, or Email.
-Aaron Amuchastegui