Bo Palazola got his first real estate listing with just a couple of weeks in the business. His first year, he managed to sell over $20 million in volume. On today's podcast, Bo shares how he started so that listeners like you can go from real estate rookie to real estate rockstar. Tune in for actionable tips that will help you take your business to the next level.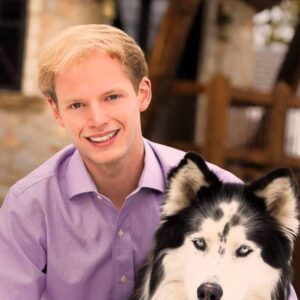 Listen to today's show and learn:
Bo Palazola's start in real estate [2:21]
When Bo realized he didn't want to work a nine-to-five job [6:14]
The two ways to do real estate [11:44]
Bo's advice for new real estate agents [22:50]
Bo's door-knocking strategy [27:05]
The value of a real relationship [28:17]
More advice for real estate rookies [29:20]
Bo's thoughts on work-life balance [34:20]
Showing up to put in the work [35:13]
Overcoming tough challenges in the real estate business [38:40]
The best thing about real estate [45:49]
Doing $100 million in real estate sales [48:10]
The value of a mastermind [51:08]
Where to find and follow Bo Palazola [53:08]
Bo Palazola
Growing up in a small Destin beach community on the Gulf Coast of Florida, Bo has developed a strong understanding of the importance of reputation and strives to keep honesty, integrity, and unbeatable work-ethic at the forefront of his daily focus. He moved to Colorado in 2012 and attended the University of Colorado Boulder; shortly thereafter discovering the stunning beauty of the Rocky Mountain lifestyle. As a top luxury broker in Summit County, Bo has shattered numerous records in his short few years in real estate. When he first launched his career, he was the youngest licensed agent in the county, and then went on to break the record for most sales in the first 12 months as an agent. Less than 2 short years later, Bo broke the record for selling the highest priced home ever in Breckenridge and across Summit County ($17M), and then the highest priced plot of land in Breckenridge ($15M).
Related Links and Resources:
Thank You Rockstars!
It might go without saying, but I'm going to say it anyway: We really value listeners like you. We're constantly working to improve the show, so why not leave us a review? If you love the content and can't stand the thought of missing the nuggets our Rockstar guests share every week, please subscribe; it'll get you instant access to our latest episodes and is the best way to support your favorite real estate podcast. Have questions? Suggestions? Want to say hi? Shoot me a message via Twitter, Instagram, Facebook, or Email.
-Aaron Amuchastegui