Real estate investors are great for repeat and referral business—if you're the right type of real estate agent. Hear how to be an investor-friendly agent on this podcast with James Dainard. James is a co-host on BiggerPockets' On the Market podcast, and he's been in this industry for over a decade. On today's show, James shares what Realtors can do to service investors, where to find investment opportunities right now, and why all agents should niche down for more deals.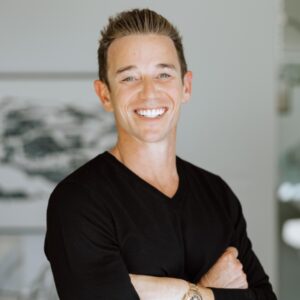 Listen to today's show and learn:
James Dainard's start in real estate [3:04]
Starting a real estate business in a very bad market [4:52]
About Heaton Dainard Real Estate [7:36]
Some of the best real estate clients: real estate investors [9:01]
The Austin real estate market and opportunities for agents [11:04]
How to start working with investor clients [12:05]
Why market adjustments have such a major impact on land values [17:10]
Real estate trends in Oregon and Washington [18:17]
Buyer clients chasing affordability [21:07]
Paying attention to the economy to find better business opportunities [24:15]
James' recent real estate investments [27:47]
Educating your buyer clients [31:11]
How to find prospective sellers in a shifting market [33:03]
Why you should write your own real estate scripts [36:58]
Advice for brokers and real estate business owners [40:40]
Niching down for more deals [41:37]
About BiggerPockets' On the Market Podcast [45:02]
James Dainard
As a Managing Principal of Heaton Dainard Real Estate, James is responsible for the development and execution of corporate strategies, marketing, and property acquisitions.
James has been actively investing in multifamily and single-family units in the Puget Sound region for over 12 years and has lead his team to over 3,000 transactions. His over a decade of experience investing in multi-family and single-family units in the Puget Sound region has guided Heaton Dainard to more than 131 million in sales volume from 265 transactions in 2021. James has received multiple awards and recognition for his role in growing Heaton Dainard into one of Washington's Fastest Growing Private Companies for 2013, 2014, 2015, and 2016. Puget Sound Business Journal also recognized James as a 40 under 40 honoree.
Related Links and Resources:
Thank You Rockstars!
It might go without saying, but I'm going to say it anyway: We really value listeners like you. We're constantly working to improve the show, so why not leave us a review? If you love the content and can't stand the thought of missing the nuggets our Rockstar guests share every week, please subscribe; it'll get you instant access to our latest episodes and is the best way to support your favorite real estate podcast. Have questions? Suggestions? Want to say hi? Shoot me a message via Twitter, Instagram, Facebook, or Email.
-Aaron Amuchastegui