California real estate is still red hot in many cities, and San Diego is a great place to sell commercial real estate. On today's podcast with Jason Lee, we talk about selling multi-million-dollar properties to investors in San Diego. We also discuss the differences between commercial and residential real estate, share tips on working with real estate investors, and cover the mindset agents need to survive in a shifting market. Don't miss it.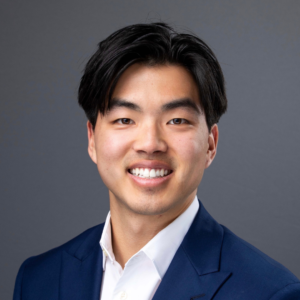 Listen to today's show and learn:
Jason Lee's start in real estate [1:26]
Jason's first real estate deal and why he almost left the industry [3:30]
The challenges with probate [5:21]
Jason's first full year in real estate and sales figures [6:16]
The most important lessons Jason's first real estate mentor shared with him [10:30]
How to find potential real estate clients in commercial real estate [13:35]
Jason's real estate goals for 2023 [16:32]
The mindset a real estate team leader needs [17:57
Jason's personal real estate investments [21:18]
Jason's advice on new agents who want to sell commercial real estate [24:23]
How interest rates have impacted commercial and residential real estate [26:25]
San Diego's most motivated homebuyers [31:35]
Why Jason is doubling down on social media in 2023 [33:18]
Staying positive and ignoring the noise [39:20]
Where to find and follow Jason lee [40:16]
One final tip: focus on market share, not dollars [41:05]
Jason Lee
Jason Lee is a highly recognized real estate agent in the multifamily real estate industry. He has worked with over multiple eight to ten figure real estate investors from San Diego County, helping them acquire and sell apartment complexes. In the last few years, Jason has represented over 100 investors and sold over $200,000,000 worth of real estate in San Diego County..
He is well respected by his investors and he is currently one of the top producing real estate agents in San Diego County. His transactions have been shared in the San Diego Business Journal and Costar. Jason's core values putting his clients' interests before his and absolute integrity.
He also currently owns several apartment complexes himself, so he can offer advice from a broker standpoint and from an investor point of view.  Feel free to talk to Jason about your real estate concerns.
Related Links and Resources:
Thank You Rockstars!
It might go without saying, but I'm going to say it anyway: We really value listeners like you. We're constantly working to improve the show, so why not leave us a review? If you love the content and can't stand the thought of missing the nuggets our Rockstar guests share every week, please subscribe; it'll get you instant access to our latest episodes and is the best way to support your favorite real estate podcast. Have questions? Suggestions? Want to say hi? Shoot me a message via Twitter, Instagram, Facebook, or Email.
-Aaron Amuchastegui