Are you a busy real estate agent who's searching for ways to scale? Listen to today's podcast with Caleb Drake and learn about several proven systems for doing more transactions in less time. Caleb also covers working with investors and offers tips on getting started with real estate investing. Don't miss it!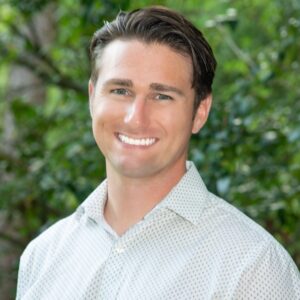 Listen to today's show and learn:
Caleb Drake's start in real estate [2:45]
Why Caleb became a real estate agent [3:47]
Playing the long game with client care [7:56]
Caleb's first year in real estate [10:09]
Where Caleb got his first real estate investor lead [12:42]
How to let your sphere know you're a Realtor [14:39]
The best way to generate real estate leads [16:48]
Systems for scaling your real estate business [19:28]
The real estate investor niche [25:05]
Caleb's current strategy as a real estate investor [27:38]
Advice for new real estate agents [30:17]
Additional tasks agents and investors can outsource [32:08]
Caleb's goals for 2023 [34:12]
Advice on getting started with real estate investing [36:05]
Resources for property analysis [37:55]
Caleb's investor intake form [41:58]
The Pints & Properties formula [44:05]
Where to find and follow Caleb Drake [48:30]
Caleb Drake
Caleb is a Special Operations Military Officer, Real Estate Agent/Team Lead and a Real Estate Investor. His real estate journey started in 2016 when he started house-hacking his primary home…first as a landlord with long term tenants, and then as a host on AirBnB while deployed over six months of the year.
As a real estate agent, Caleb has done over 70 transactions and sold over $15MM in real estate in his first two years–predominantly with investor clients. As YOUR agent, Caleb will help you find contractors and help manage your rehabs, especially if you are out of state. Caleb has built a team of vetted contractors here that he refers out to his clients. He has general contractors and specific subs for things like roofs, HVAC, flooring, etc. All of them Caleb has used personally.
As an investor, Caleb has a double-digit rental portfolio of his own, and multiple flips and BRRRR deals under his belt. Caleb invests in both his local Pensacola and Florida Panhandle market and out-of-state as well. He understands the difficulties of rehabs out-of-state and will make sure your capital is preserved as much as possible.
Related Links and Resources:
It might go without saying, but I'm going to say it anyway: We really value listeners like you. We're constantly working to improve the show, so why not leave us a review? If you love the content and can't stand the thought of missing the nuggets our Rockstar guests share every week, please subscribe; it'll get you instant access to our latest episodes and is the best way to support your favorite real estate podcast. Have questions? Suggestions? Want to say hi? Shoot me a message via Twitter, Instagram, Facebook, or Email.
-Aaron Amuchastegui