With real estate sales down significantly in most markets, it's time for Realtors to create their own inventory. On today's podcast with Hyperfast Agent, Dan Lesniak, we discuss low-cost, unconventional ways for real estate professionals to get listings. Hear where to find off-market deals, how to win business in any market, and get tools for succeeding with today's sellers. Don't miss it!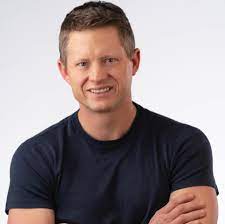 Listen to today's show and learn:
The Washington DC real estate market [2:33]
Aaron's thoughts on the real estate market right now [6:11]
The "move-up buyer" phenomenon [8:02]
How to handle volume decreases in the real estate business [10:24]
Ways to cut costs when growing a team [11:57]
Tips on follow up [14:53]
Ideas on low-cost client events [16:04]
2011's real estate market compared to 2023's [20:10]
How to find off-market deals right now [22:51]
Why you can win business in any market [29:26]
Real estate scripts that are working right now [32:36]
Tips on succeeding with social media [34:52]
Switching brokerages and expanding with eXp Realty [39:27]
Dan's real estate predictions and plans for 2023 [45:25]
Where to find and follow Dan Lesniak [47:03]
Dan Lesniak
Dan helps real estate agents deliver massive value to their clients. He is a Billion Dollar Real Estate Agent and the Best-Selling Author of "The HyperLocal, HyperFast Real Estate Agent." www.HyperFastAgent.com
-In 2012, in his rookie year in real estate, Dan sold over 22 million dollars in volume, but dominating his local market after starting the Orange Line Living brand. Dan was the Salesperson of the Year for Century 21 Redwood Realty and on of the top real estate agents in the DC Metro market. The strategies Dan used that year became the basis for his best-selling book which has helped thousands of real estate agents.
-In 2014 after merging with the Keri Shull Team, Dan helped lead the number four team in the world for Keller Williams.
-In 2015, Dan co-founded Optime Realty which became the home for the Orange Line Living and Keri Shull Team. That year the team became the number one team in Virginia and in the top 40 in the United States.
-In 2017, Dan wrote his first book, "The HyperLocal, HyperFast Real Estate Agent", which has sold tens of thousands of copies.
-In 2018, Dan founded the HyperFast Agent program where he and Keri Shull have taught thousands of agents how to grow their business through events, courses, coaching and masterminds, as well as the HyperFast Agent Podcast.
-Dan has developed over 300 homes and raised millions in equity from investors in the process.
-In 2022, Dan joined exp realty in order to build a global team where real estate agents get to build their business on the platform that has grown faster than any other brokerage in the history of real estate. The agents in Dan's group get access to his coaching as well as another nationally recognized real estate coach.
Related Links and Resources:
Thank You Rockstars!
It might go without saying, but I'm going to say it anyway: We really value listeners like you. We're constantly working to improve the show, so why not leave us a review? If you love the content and can't stand the thought of missing the nuggets our Rockstar guests share every week, please subscribe; it'll get you instant access to our latest episodes and is the best way to support your favorite real estate podcast. Have questions? Suggestions? Want to say hi? Shoot me a message via Twitter, Instagram, Facebook, or Email.
-Aaron Amuchastegui