Working as a developer's real estate agent comes with a lot of benefits. Not only does each deal have the potential to generate multiple commissions, it can generate new clients who will help your business grow. On today's podcast, Karina Mejia shares what it's like working for a developer-focused real estate firm. She also explains why she loves working with real estate investors and offers advice to new Realtors. Don't miss it!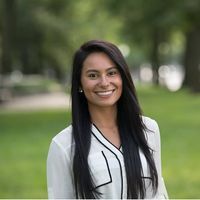 Listen to today's show and learn:
When Karina Mejia got started in real estate [2:12]
Karina's first real estate deal [3:54]
Working in a developer-focused real estate firm [6:39]
Working at an established brokerage versus helping to build one [8:10]
Zoning, constructing, and selling condo conversions [9:16]
The Boston real estate market [11:36]
Why Karina loves working with real estate investors [13:08]
Practicing what you preach in the real estate space [15:31]
Advice for real estate agents who don't invest in real estate [16:56]
When to worry about home prices as a real estate investor [23:12]
Tips for staying top of mind with potential clients [24:35]
What Karina wishes she did as a new real estate agent [27:06]
The real value of the right network [27:54]
Real estate technology Karina relies on [29:33]
Filters and strategies Karina uses to win real estate deals [31:37]
How ChatGPT can help real estate agents [34:52]
Advice for succeeding on social media [36:32]
Advice on leaving a full-time job for a real estate career [38:23]
Where to find and follow Karina Mejia [41:14]
Karina Mejia
As part of her Boston College major in economics and international studies, Karina Mejia decided to take a class in residential real estate development that set her on a path to her dream career. Obtaining her license while still a student, she began in the industry as a real estate valuation analyst. While working at a commercial real estate consulting firm gaining vast knowledge in the statistical side of the industry, Mejia realized her passion for real estate couldn't flourish behind a computer — she knew she needed to be in the field.
Four years later, Mejia is a competitive real estate professional on an upward trajectory. Skilled in connecting with her clientele and educating them such that they feel the utmost confidence in their decision-making, she uses her diversified breadth of knowledge to communicate realistic expectations throughout the transaction process. With a focus in new construction and first-time homebuyers, this Boston native serves the eastern and Greater Boston markets with trustworthiness, friendliness, and competence.
The recipient of EVO Real Estate Group's Top Producer award for 2021, Mejia lays claim to over $30 million in sales. She credits her membership in a mastermind group of national real estate investors to much of her development, personally and professionally. Mejia, an investor herself, was also featured on the Bigger Pockets Real Estate Rookie podcast EP 133 and Business Insider.
Always learning and striving to grow in her craft, Mejia loves helping people accomplish their goals and finds her work extremely rewarding. The child of first-generation immigrants, she's happy to be living the American dream they envisioned for her while helping people find their piece of that same dream.
Related Links and Resources:
Thank You Rockstars!
It might go without saying, but I'm going to say it anyway: We really value listeners like you. We're constantly working to improve the show, so why not leave us a review? If you love the content and can't stand the thought of missing the nuggets our Rockstar guests share every week, please subscribe; it'll get you instant access to our latest episodes and is the best way to support your favorite real estate podcast. Have questions? Suggestions? Want to say hi? Shoot me a message via Twitter, Instagram, Facebook, or Email.
-Aaron Amuchastegui