Want to reclaim your freedom while building your real estate empire? You can! On today's podcast with Dan Martell, we discuss his new book, Buy Back Your Time. In addition to explaining how agents can build thriving businesses while living their best lives, Dan outlines exactly where to start with outsourcing. Tune in and discover what you can start doing today for a better life and a more successful business tomorrow.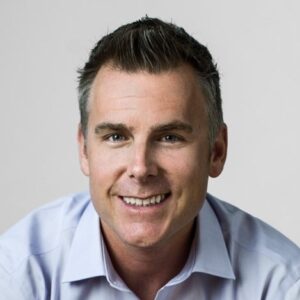 Listen to today's show and learn:
About Dan Martell [1:54]
The core premise of Dan Martell's new book, Buy Back Your Time [3:40]
Finding your avatar [5:28]
Going from $0 to $400,000 in revenue in just six months [9:53]
Aaron's start with foreclosures [14:23]
About Buy Back Your Time by Dan Martell [16:55]
The four ways to get leverage [20:27]
The time and energy audit: how to identify what to outsource [21:49]
The two people who are essential for supporting you [29:31]
Simple ways to create your standard operating procedure [34:01]
Delegating outcomes instead of tasks [38:50]
What to do with the time that you buy back [42:19]
The replacement ladder: who to hire when [44:45]
Building your empire without sacrificing your personal life [49:31]
Where to find and follow Dan Martell [52:09]
Dan Martell
"You can only keep what you give away." That's the mantra that's shaped Dan Martell from a struggling 20-something business owner in the Canadian Maritimes (which is waaay out east) to a successful startup founder who's raised more than $3 million in venture funding and exited not one… not two… but three tech businesses: Clarity.fm, Spheric and Flowtown. You can only keep what you give away. That philosophy has led Dan to invest in 33+ early stage startups such as Udemy, Intercom, Unbounce and Foodspotting. It's also helped him shape the future of Hootsuite as an advisor to the social media tour de force. An activator, a tech geek, an adrenaline junkie and, yes, a romantic (ask his wife Renee), Dan has recently turned his attention to teaching startups a fundamental, little-discussed lesson that directly impacts their growth: how to scale. You'll find not only incredible insights in every moment of every talk Dan gives – but also highly actionable takeaways that will propel your business forward. Because Dan gives freely of all that he knows. After all, you can only keep what you give away.
Related Links and Resources:
Thank You Rockstars!
It might go without saying, but I'm going to say it anyway: We really value listeners like you. We're constantly working to improve the show, so why not leave us a review? If you love the content and can't stand the thought of missing the nuggets our Rockstar guests share every week, please subscribe; it'll get you instant access to our latest episodes and is the best way to support your favorite real estate podcast. Have questions? Suggestions? Want to say hi? Shoot me a message via Twitter, Instagram, Facebook, or Email.
-Aaron Amuchastegui