Educate clients and get more real estate deals done! On today's podcast with Rachel Grunn, we discuss the unique ways she wins business from on-the-fence buyers. In addition to giving an in-depth overview of rent-to-own programs, Rachel covers buyers' options with rate buydowns. Plus, we talk about land sales in Texas, a clever way to win new real estate clients via referral, and more.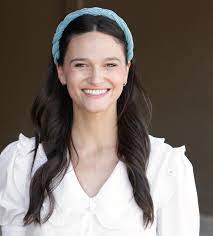 Listen to today's show and learn:
The Dallas, Texas real estate market [1:27]
Rachel's start in real estate and as a real estate agent [2:20]
How Rachel found her first real estate clients [5:21]
Why now is a great time to buy real estate [7:20]
What Rachel is telling her sellers right now [8:47]
The biggest thing for getting deals done right now: education [9:23]
Why Rachel loves social media and what she posts [13:33]
Getting business from out-of-state real estate agents [14:28]
Being generous with referral partners [17:10]
Rachel's average buyer client right now [19:14]
Rent-to-own programs [21:03]
Rachel's real estate business structure [29:06]
Rachel's real estate goals for 2023 [30:16]
Trends with land sales in Texas [31:53]
The GoodGood Investing Podcast [34:23]
Rachel's advice for real estate agents: Don't bother with door knocking [35:08]
About the Real Estate Rockstars Mastermind [38:15]
Where to find and follow Rachel Grunn [37:42]
Rachel Grunn
Rachel was born and raised in North Dallas and is a Certified Luxury Home Marketing Specialist. She comes from a background of avid commercial and residential real estate investing and uses that specific expertise and experience to better serve her buyers and sellers. Rachel's expertise includes traditional buy and sell transactions, as well as short term rentals, commercial/residential land development, flips, and commercial leasing. When not negotiating deals for her clients, you can find Rachel on the ranch with her husband, dog, daughter, and thoroughbred, Ringo.
Related Links and Resources:
Thank You Rockstars!
It might go without saying, but I'm going to say it anyway: We really value listeners like you. We're constantly working to improve the show, so why not leave us a review? If you love the content and can't stand the thought of missing the nuggets our Rockstar guests share every week, please subscribe; it'll get you instant access to our latest episodes and is the best way to support your favorite real estate podcast. Have questions? Suggestions? Want to say hi? Shoot me a message via Twitter, Instagram, Facebook, or Email.
-Aaron Amuchastegui