Service members have access to some incredible benefits, including the VA loan. On today's podcast with "Military Millionaire" David Pere, we dig into the benefits of VA loans and discuss where to get started with real estate investing. David also shares his system for earning six figures annually from real estate referrals. Later in the show, we offer our real estate market predictions and explore how personality should impact an investor's property purchases. Don't miss it!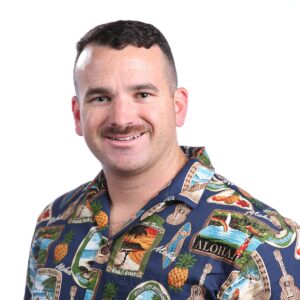 Listen to today's show and learn:
When David first got into real estate [3:49]
How David met Brandon Turner [7:20]
Working as a referral-based real estate agent [10:16]
How to generate real estate referrals with targeted content [12:38]
A hack for getting the notifications that matter most for your business [16:26]
The pros and cons of the VA loan [18:19]
David's real estate portfolio and goals [23:35]
David's advice on getting started with real estate investing [26:15]
Finding turnkey properties with targeted marketing [34:56]
David's real estate predictions [39:33]
More about Military Millionaire [45:09]
Final thoughts on the VA loan [46:49]
David Pere
David's passion is to teach, lead, and give. He wants to help other military and veteran entrepreneurs, and Christian business owners flourish in their business by finding their highest and best purpose!
David believes that if you create financial freedom for you and your family, you will be able to do so much more with your life. It starts with building your assets and creating passive income to give you the freedom of time to go serve others and do amazing things.
David is an active duty Marine with over 11 years of experience. He is a transportation and logistics specialist who has gotten to see all aspects of the Marine Corps from combat deployments to recruiting duty. David loves leading Marines and helping develop them mentally, financially, and physically. He believes that your network IS your net worth!
David is the Co-founder of the RE War Room Mastermind Group and help manage a private network of military and veteran investors seeking to grow.
Related Links and Resources:
Thank You Rockstars!
It might go without saying, but I'm going to say it anyway: We really value listeners like you. We're constantly working to improve the show, so why not leave us a review? If you love the content and can't stand the thought of missing the nuggets our Rockstar guests share every week, please subscribe; it'll get you instant access to our latest episodes and is the best way to support your favorite real estate podcast. Have questions? Suggestions? Want to say hi? Shoot me a message via Twitter, Instagram, Facebook, or Email.
-Aaron Amuchastegui