A simple mental shift can supercharge your success in real estate. On today's podcast, Victoria Velazquez outlines the mindset and habits that set her up for success in Los Angeles' highly competitive luxury real estate space. Victoria and Aaron also discuss limiting beliefs, the story behind Priceline's business model, and what new real estate agents should do to get a strong start in this industry.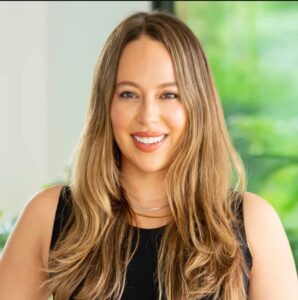 Listen to today's show and learn:
Victoria's start in real estate [2:10]
The pros and cons of a W-2 job [5:05]
Finding the right fit as a new real estate agent [9:03]
How long it took for Victoria to get her first real estate deal [13:46]
Victoria's first couple years in real estate [15:58]
The mindset shift that supercharged Victoria's business [17:29]
A daily checklist for success [25:49]
Working in real estate during lockdown in Los Angeles [27:06]
How to get into the luxury real estate space [32:39]
Questioning limiting beliefs [34:14]
Applying diverse interests to your real estate career [37:48]
The story behind Priceline's success [41:18]
Advice for new real estate agents [42:55]
Where to find and follow Victoria Velazquez [44:17]
Victoria Velazquez
Los Angeles bewitched Victoria Velazquez as an undergrad at USC where she earned a bachelor's in public policy, planning, and development with an emphasis in real estate finance. She loved venturing off campus and exploring the city, and it eventually caught her in its magic spell: The Mexico City native officially became an LA resident in 2014. After graduating, she worked in the finance world and with early-stage startups where all her roles focused on creating incredible client experiences. However, it wasn't until she embarked on a real estate career that all her interests aligned.
Today, Victoria combines her passion for architecture and interiors with a rich background in technology and finance to make her client's wishes come true. Victoria marries her technological knowledge, a tireless work ethic, and a customer-centric approach to become the go-to advisor for all your real estate needs. Having lived in many of LA's neighborhoods, Victoria helps people identify and find their dream home or investment property. Her goal is to be a life-long resource: helping, guiding, and supporting people through all their real estate needs. She loves getting to know her clients. Her genuine love for people and the work behind real estate is evident in every interaction.
Outside of work, Victoria leads an active lifestyle. She is committed to making an impact with causes she feels passionate about. In particular, she stays involved with Make a Wish, American Cancer Society, and the SPCA. Victoria is an avid foodie happy to give you recommendations on the local scene. She is also fluent in Spanish.
Related Links and Resources:
Thank You Rockstars!
It might go without saying, but I'm going to say it anyway: We really value listeners like you. We're constantly working to improve the show, so why not leave us a review? If you love the content and can't stand the thought of missing the nuggets our Rockstar guests share every week, please subscribe; it'll get you instant access to our latest episodes and is the best way to support your favorite real estate podcast. Have questions? Suggestions? Want to say hi? Shoot me a message via Twitter, Instagram, Facebook, or Email.
-Aaron Amuchastegui