The business of your dreams is just beyond your reach. Hear about the process that's helped countless entrepreneurs achieve greatness on today's podcast with Jennifer Hudye. You won't just learn how to solidify your greatest goals; you'll also get specific advice on how to achieve them in just a few short years. Jennifer and Aaron also offer tips on overcoming common problems in business and discuss dedicating your energy to the tasks that matter most.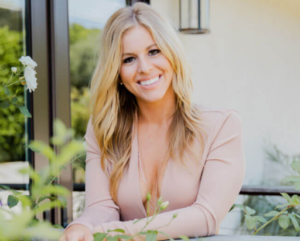 Listen to today's show and learn:
Working with Cameron Herald on Vivid Vision [2:44]
How far ahead to plan your vivid vision [3:50]
The hustle state versus the vision state [7:37]
Questions to ask when crafting your ideal future [13:33]
The vivid vision document: How to share your growth goals clearly [18:40]
Dedicating your energy to the things that matter most [26:48]
Turning problems into qualifiers instead of stop signs [34:18]
The power of the vivid vision [38:39]
How 2020 prepared entrepreneurs for different market seasons [43:48]
Jennifer Hudye's upcoming event in Austin [47:37]
Where to find and follow Jennifer Hudye [52:53]
Jennifer Hudye
Jennifer Hudye is the founder of Vision Driven Ventures—a group of companies and collaborations focusing on helping entrepreneurs clarify and communicate the vision and message they're here to bring to the world, inspiring people to take action. The brands include Conscious Copy & Co. (Founder), VividVision.com (Partner), and Vision Amplifier (Co-Founder).
She's also a frequent guest speaker at top entrepreneurial events including Genius Network Annual Event, Entrepreneur's Organization (EO), Traffic & Conversion Summit, TEDx, and War Room. Past clients include household names like Tony Robbins, Strategic Coach, Joe Polish, Bulletproof Coffee, Brendon Burchard, and many other noteworthy experts. She guides top leaders through the same principles and tools that helped her quickly build Conscious Copy & Co, the top messaging/copywriting company in the online business space.
Jennifer and her team have helped over 400+ companies 1:1 through the Vivid Vision® process where she's partnered with Cameron Herold to help founders and CEOs clarify and communicate their 3-year vision so they can attract top talent, align their team, create key partners and vendors, and stay focused and motivated. Many of their clients are 7, 8, and 9 figure companies, including brands like Clickbank, Organifi, Bookkeepers.com, Fulfillment.com, and Hapbee.
Jennifer grew up in a family of entrepreneurs, starting her first company at the age of 13 alongside her sister and two cousins… and sold two companies for 6 and 7 figures by the age of 19. You can say entrepreneurship is in her blood, and it's why she's so committed to helping entrepreneurs connect, communicate, and bring forth their vision into the world.
Related Links and Resources:
Thank You Rockstars!
It might go without saying, but I'm going to say it anyway: We really value listeners like you. We're constantly working to improve the show, so why not leave us a review? If you love the content and can't stand the thought of missing the nuggets our Rockstar guests share every week, please subscribe; it'll get you instant access to our latest episodes and is the best way to support your favorite real estate podcast. Have questions? Suggestions? Want to say hi? Shoot me a message via Twitter, Instagram, Facebook, or Email.
-Aaron Amuchastegui