Want to master your real estate market fast? Listen to today's podcast with Geoff Zahler and learn how to become a well-rounded Realtor in record time. Geoff also shares a stat that every real estate agent should know, what clients really care about, and how to make sales without selling. Don't miss it!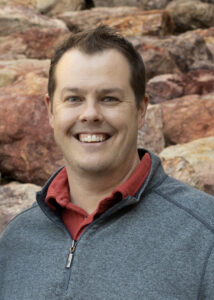 Listen to today's show and learn:
The Las Vegas real estate market [2:30]
About Zahler Properties [7:28]
The best way to learn a new market [12:45]
Zillow leads back in 2014 [19:18]
Accepting the need to pivot [25:44]
Baby steps toward building a real estate business [28:00]
Buyers accepting the new mortgage rates [32:00]
The different types of leads [36:09]
Staying top of mind with previous clients [37:55]
A stat that every real estate agent should be aware of [39:32]
Selling without selling [41:34]
What potential clients really care about [44:12]
A mental shift that will help you become a better salesperson [46:47]
The real estate journey [50:04]
Where to find and follow Geoff Zahler [51:42]
Geoff Zahler
A loving Husband, doting Father, dedicated Real Estate Broker, and community volunteer that absolutely loves giving back to his city. Geoff is passionate about his family, watching his three children (2 girls and a baby boy) grow, cooking, traveling both in the US and abroad, growing vegetables in his garden, and being present in the lives of friends, family, and clients.
Geoff cheers passionately for his favorite Sports teams, laughs to tears at funny movies (and the occasional stupid internet video), and will forever love 90's Hip-Hop.
He believes in a giving mentality, realizing that personal and business growth are all about putting others in front of his own goals.  By putting others first, he is able to provide an amazing life for his family and live life one laugh at a time.
He is the Broker | Founder and Team Leader for his family at work, Zahler Properties.
Related Links and Resources:
It might go without saying, but I'm going to say it anyway: We really value listeners like you. We're constantly working to improve the show, so why not leave us a review? If you love the content and can't stand the thought of missing the nuggets our Rockstar guests share every week, please subscribe; it'll get you instant access to our latest episodes and is the best way to support your favorite real estate podcast. Have questions? Suggestions? Want to say hi? Shoot me a message via Twitter, Instagram, Facebook, or Email.
-Aaron Amuchastegui