Interested in investing in short-term rentals? Tune in to today's podcast with Derek Tellier and hear exactly how to make this type of real estate investment pay off big. In addition to covering common mistakes and misconceptions, Derek explains the different types of short-term rentals and how to choose the right market. Aaron and Derek also discuss real estate sales and the life-changing impact Realtors make on clients' lives.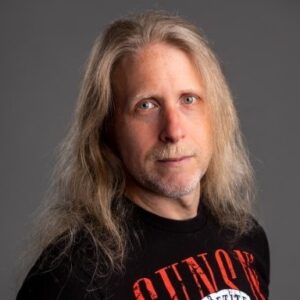 Listen to today's show and learn:
How East Tennessee has changed since the early 2000s [3:06]
Derek Tellier's start in real estate [5:17]
Derek's first few years in real estate [6:10]
Where Derek gets most of his business [8:16]
The secret to success with short-term rentals [9:12]
Building a personal property-management company [12:29]
The three types of short-term rentals Aaron tried [15:57]
Picking the right vacation market for consistent bookings [19:13]
Tips for running short-term rentals in a vacation market [21:50]
Expenses you should never overlook with short-term rentals [29:00]
Mistakes to avoid with a short-term rental investment [32:18]
How reviews work when short-term rentals sell [34:02]
The life-changing impact of GoBundance [36:58]
An example of the major positive impact you can have on clients' lives [40:08]
Ways to give back to the causes that matter to you [43:58]
Thoughts on the 2023 Real Estate Rockstars Mastermind [44:44]
Final words of advice from Derek Tellier [50:28]
Where to find and follow Derek Tellier [52:50]
Derek Tellier
In 2017 after 20 years working for Harley-Davidson Dealerships, Derek was inspired by Luke and Avery to get into Real Estate investing. He began immersing himself in podcasts, books and Bigger Pockets to learn as much as he could. In October of 2018, he started the East TN REI Meetup that still meets the last Thursday of every month in Knoxville. In 2019, he purchased his first investment property, a single family BRRRR that he still holds as an LTR today.
As of Jan 2022, Derek has increased his portfolio to 14 rentals including 3 LTR and 11 STR (one of which is a house hack duplex). Flips, Buy & Hold, syndications and even Crypto, Derek has dipped his toe into several asset classes and used lots of different financing and lending options along the way. Derek considers himself a problem solver who will uncover every opportunity to get across the finish line.
Related Links and Resources:
It might go without saying, but I'm going to say it anyway: We really value listeners like you. We're constantly working to improve the show, so why not leave us a review? If you love the content and can't stand the thought of missing the nuggets our Rockstar guests share every week, please subscribe; it'll get you instant access to our latest episodes and is the best way to support your favorite real estate podcast. Have questions? Suggestions? Want to say hi? Shoot me a message via Twitter, Instagram, Facebook, or Email.
-Aaron Amuchastegui