Is your real estate business running you ragged? Consider starting a real estate team! On today's podcast with Amy Florida, we discuss what it takes to start a new team and why it's beneficial for overworked but successful solo agents. Tune in and discover what it takes to attract competent agents and how to generate leads to keep them productive without blowing your budget. Amy also shares insight on geographic farms, client-focused events, and more.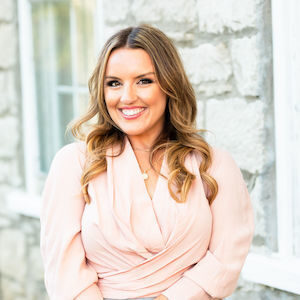 Listen to today's show and learn:
The St. Louis real estate market [2:01]
Why St. Louis is a great place to own and sell real estate [4:19]
What the best real estate agents are worst at [6:13]
Amy Florida's start in real estate [9:08]
A repeatable system for six-figure income in real estate [11:58]
Amy's first year in real estate and career progression [19:24]
Leveraging buyer's agents to reduce your workload [20:13]
Advice for busy real estate agents on starting a team [23:24]
Starting new agents with shadowing [26:17]
Where Amy gets her real estate leads [28:00]
How to start a geographic farm in your market [30:45]
The effort required to host an Easter-egg hunt [33:51]
The number of losses it takes to get to a win [44:45]
How to find and follow Amy Florida [47:28]
Amy Florida
Known to the team as 'Hustler in Charge' aka 'Head Homeslinger', Amy is honored to lead the daily grind in this dynamic and outrageously fun group! She has been in the real estate industry for over 10 years and has worked diligently to be a Multi-Million Dollar Producer each and every year. She led the team last year in an overall production of $23.4 Million Dollars and over 80 families assisted. Aside from being a tired momma of Charli, Lily, and Parker, Amy is an avid rock and roll concert goer, musician, yogi, and traveler. The business of helping people sell and buy their most valuable asset is something that she feels grateful to be able to wake up and do each and every day. With extensive knowledge of the greater St. Louis and St. Charles area markets, local builders large and small, investment real estate, and all things houses, she and her team is THE group you want on your side!
Related Links and Resources:
It might go without saying, but I'm going to say it anyway: We really value listeners like you. We're constantly working to improve the show, so why not leave us a review? If you love the content and can't stand the thought of missing the nuggets our Rockstar guests share every week, please subscribe; it'll get you instant access to our latest episodes and is the best way to support your favorite real estate podcast. Have questions? Suggestions? Want to say hi? Shoot me a message via Twitter, Instagram, Facebook, or Email.
-Aaron Amuchastegui