In most real estate markets, transactions are down significantly from last year. For most real estate agents, this means making less money while working harder. In times like these, it's easy to get discouraged, but staying positive is essential. On this Real Estate Rockstars, guest host Courtney Atkinson returns to share his perspective on and experience with tough market conditions. Listen and learn how to grow through the challenges of the 2023 real estate market so that you're ready for the next time sales surge.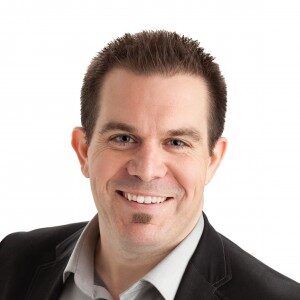 Listen to today's show and learn:
Courtney's most memorable Real Estate Rockstars interview [6:06]
Reflecting on 2023's challenges [6:51]
Coping with Canada's extreme lockdown measures through covid [10:16]
Similarities between 2019 and 2023 [14:03]
Overcoming your fear of the worst that can happen [16:07]
A guiding question for getting clarity on the path ahead [17:52]
The business lessons you learn as a parent [21:30]
Common challenges real estate agents have right now [23:25]
Courtney's favorite AI tools [32:31]
Aaron's favorite uses for ChatGPT [36:08]
A simple way to create effective property descriptions with ChatGPT [38:26]
Courtney Atkinson's real estate predictions and advice [40:51]
Where to find and follow Courtney Atkinson [45:52]
Courtney Atkinson
Courtney Atkinson represents the region's finest properties with exceptional skill using the most innovative technologies currently available. Courtney Atkinson offers ultimate privacy and security, speed, and efficiency. His years of full-time experience have given him a clear understanding of the mindset of home buyers and sellers and a thorough understanding of the regional marketplace.
Related Links and Resources:
It might go without saying, but I'm going to say it anyway: We really value listeners like you. We're constantly working to improve the show, so why not leave us a review? If you love the content and can't stand the thought of missing the nuggets our Rockstar guests share every week, please subscribe; it'll get you instant access to our latest episodes and is the best way to support your favorite real estate podcast. Have questions? Suggestions? Want to say hi? Shoot me a message via Twitter, Instagram, Facebook, or Email.
-Aaron Amuchastegui