On today's Real Estate Rockstars, we explore the world of buying and selling properties that have yet to be built. Toronto-based Realtor Luc Lising explains the ins and outs of this extremely profitable real estate niche. Tune in and find out if selling pre-construction properties is a good fit for you. You'll also get our latest market predictions, advice on running paid real estate ads, and more.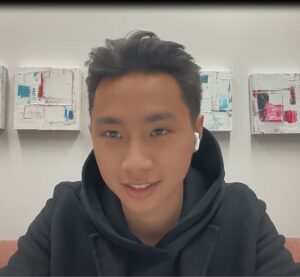 Listen to today's show and learn:
Luc Lising's real estate stats and business model [2:28]
What builders are doing instead of reducing prices [6:18]
How to build relationships with builders [7:41]
Where to get new clients as a new Realtor [11:01]
Ideas on hosting real estate meet ups [14:37]
Ways to win new business with paid ads [17:39]
Luc Lising's start in real estate [23:17]
Why condos in Toronto are less volatile than single-family homes [30:18]
Rules restricting international investors in Canada [33:03]
Luc's real estate predictions [35:10]
Where to find and follow Luc Lising [37:40]
Luc Lising
Luc Lising (born June 29, 2000) is a Filipino-Canadian businessman from Toronto, Ontario, who started his real estate career at the age of 18. He is in the Top 1% of All Realtors Nationally and is also the Co-Founder of Auto Vision GTA – an auto detailing business that services used car dealerships across the Greater Toronto Area.
Related Links and Resources:
Thank You Rockstars!
It might go without saying, but I'm going to say it anyway: We really value listeners like you. We're constantly working to improve the show, so why not leave us a review? If you love the content and can't stand the thought of missing the nuggets our Rockstar guests share every week, please subscribe; it'll get you instant access to our latest episodes and is the best way to support your favorite real estate podcast. Have questions? Suggestions? Want to say hi? Shoot me a message via Twitter, Instagram, Facebook, or Email.
-Aaron Amuchastegui