The real estate market may be down, but that doesn't mean that you have to settle for slower sales. According to today's guest, Ricky Carruth, it's more than possible for a Realtor to double sales in a down market. Listen to this Real Estate Rockstars and learn how to increase your market share, fix your mindset, and start strong as we enter the new year. Ricky also shares his real estate market predictions, what it's like to make a million dollars in this business, and why so many Realtors' sales stagnate.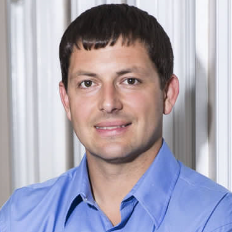 Listen to today's show and learn:
Ricky Carruth's start in real estate [2:08]
What it was like starting a real estate business 20 years ago [4:49]
Ricky on making and losing a million dollars [7:35]
What Ricky learned in the last market crash [9:22]
The three choices a property owner has in a market shift [12:25]
What Aaron learned when foreclosures started to skyrocket in '07 [16:51]
Why it's still possible to double or triple your business in a down market [19:49]
Living off of your database to maintain your current income [23:18]
The problem with news today [25:21]
Ricky's thoughts on expanding into new real estate markets [29:15]
Why Ricky is optimistic about the real estate market in 2023 and 2024 [32:47]
Ricky's real estate business during the pandemic [36:41]
Why real estate businesses are so great [42:52]
Stats for Ricky's real estate market [44:04]
A quick way to remind yourself of the opportunities in your market [45:13]
Where to find and follow Ricky Carruth [46:30]
Ricky Carruth
Ricky was born and raised on the Gulf Coast. Ricky starting his career more than 20 years ago therefore has been on, and watched, the roller coaster of an up and down market. Throughout Ricky's real estate career he has learned many lessons, He knows what do to, what not to do, he watches trends in every angle of the real estate business, from quality of build to newly built remodels, from comps to inspections, and negotiating with buyers and sellers.
In 2014 Ricky emerged as the #1 real estate agent on the Gulf Coast and has maintained that throughout and in to present day. Ricky's key attributes include his dedication to his clients, his hard work ethic, and last but not least, his market knowledge of Real Estate. His unparalleled desire for every client he represents to become part of his extended family and his true commitment to do anything to help them achieve their living dreams is truly a service only described as World Class.
Related Links and Resources:
Thank You Rockstars!
It might go without saying, but I'm going to say it anyway: We really value listeners like you. We're constantly working to improve the show, so why not leave us a review? If you love the content and can't stand the thought of missing the nuggets our Rockstar guests share every week, please subscribe; it'll get you instant access to our latest episodes and is the best way to support your favorite real estate podcast. Have questions? Suggestions? Want to say hi? Shoot me a message via Twitter, Instagram, Facebook, or Email.
-Aaron Amuchastegui