Social media is great for real estate marketing, and it's totally free! If you're not sure where to start with social media, listen to the first episode of Let's Get Social with Aaron Amuchastegui and Courtney Hatfield. On today's podcast, we discuss the five types of social media content Realtors should post. We also cover client reviews, Instagram's new feature (it's a game changer), and how to balance personal and professional content.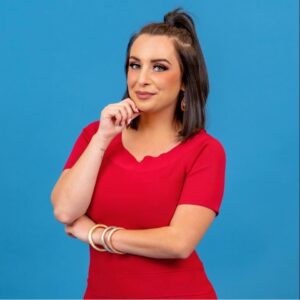 Listen to today's show and learn:
Real estate market shifts since early 2022 [1:49]
Zillow offerings differing between markets [5:29]
Social media and its role in FREE real estate marketing [8:07]
Advice on selecting a social media platform [12:13]
What Let's Get Social is all about [13:42]
Today's topic: What to post on social media [14:23]
How to get your audience to know, like, and trust you [15:07]
Finding a balance between personal and professional posts [16:43]
Educating potential clients with social media content [19:50]
The five types of content to post for your real estate business [24:02]
What to do with glowing client reviews and how to ask for them [24:15]
What Matt Amuchastegui does to leverage closings for content [25:58]
Ideas for entertaining social media content [26:41]
Ideas for personal social media content [28:20]
Ideas for inspirational social media content [29:16]
How to plan out your posts [30:32]
Instagram's new feature: scheduling content [28:56]
Ways to repurpose social media content easily [32:58]
Tips on tailoring your social media page for more business [33:21]
How to find and follow Courtney Hatfield [34:38]
Courtney Hatfield
Courtney Hatfield fell into team leadership by happenstance but in their first year built one of the top 3% teams in NE, Ohio. Courtney did this by being authentic, consistent and selective. Authentic content, consistent in her routine, follow up & socials. She is selective about who she brings on the team because culture matters.
Related Links and Resources:
Thank You Rockstars!
It might go without saying, but I'm going to say it anyway: We really value listeners like you. We're constantly working to improve the show, so why not leave us a review? If you love the content and can't stand the thought of missing the nuggets our Rockstar guests share every week, please subscribe; it'll get you instant access to our latest episodes and is the best way to support your favorite real estate podcast. Have questions? Suggestions? Want to say hi? Shoot me a message via Twitter, Instagram, Facebook, or Email.
-Aaron Amuchastegui