Chris Voss, best-selling author of Never Split the Difference, spent decades honing his negotiation skills in the FBI. Before retiring, he served as the Bureau's lead negotiator for international kidnappings. On today's podcast, he gives practical advice on how to gain the edge in any negotiation. Chris also shares tips specifically for real estate agents from The Full Fee Agent, a new book he co-authored with recent guest Steve Shull. Listen and learn how to master the art of professional persuasion one conversation at a time.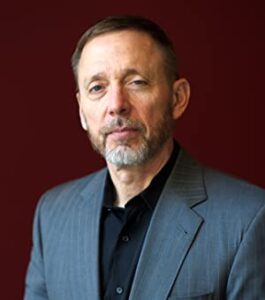 Listen to today's show and learn:
About Chris Voss and Never Split the Difference [5:28]
Why everyone loses when you meet in the middle [9:24]
Collaborating instead of being cutthroat [11:48]
An example of collaboration with contractors [14:38]
How to avoid friction when negotiating deals [20:12]
The human need for collaboration [24:38]
Why "yes momentum" sales strategies don't work [25:30]
The "How am I supposed to do that?" strategy [28:39]
The Full Fee Agent by Chris Voss and Steve Shull [31:31]
Get coached by Chris Voss and Steve Shull [36:00]
Negotiating splits with real estate teams [38:45]
Growing by letting people go [42:40]
Holding people accountable to good habits [43:51]
Upcoming conferences with Chris Voss and Steve Shull [44:25]
Advice on becoming an expert negotiator [45:50]
Where to find and follow Chris Voss [47:55]
Chris Voss
Chris used his many years of experience in international crises and high-stakes negotiations to develop a unique program that applies globally proven techniques to the business world.
Prior to 2008, Chris was the lead international kidnapping negotiator for the Federal Bureau of Investigation (FBI), as well as the FBI's hostage negotiation representative for the National Security Council's Hostage Working Group. During his career, he also represented the U.S. government as an expert in kidnapping at two international conferences sponsored by the G8.
Before becoming the FBI's lead international kidnapping negotiator, Christopher served as the lead Crisis Negotiator for the New York City division of the FBI. Chris was a member of the New York City Joint Terrorist Task Force for 14 years. He was the case agent on TERRSTOP (Omar Abdel-Rahman/"The Blind Sheikh" case) and the TWA Flight 800 catastrophe. He also negotiated the surrender of the first hostage taker to give up in the Chase Manhattan Bank robbery.
During Chris's 24-year tenure with the Bureau, he was trained in the art of negotiation by not only the FBI, but also Scotland Yard and Harvard Law School. He is also a recipient of the Attorney General's Award for Excellence in Law Enforcement and the FBI Agents Association Award for Distinguished and Exemplary Service.
Chris has taught business negotiation in MBA programs as an adjunct professor at the University of Southern California Marshall School of Business, and at Georgetown University McDonough School of Business. He also taught business negotiation at Harvard University and guest lectured at the Kellogg School of Management at Northwestern University, the IMD Business School in Lausanne, Switzerland, and the Goethe Business School in Frankfurt, Germany.
Since 2009, Chris has also worked with Insite Security as their Managing Director of the Kidnapping Resolution Practice.
Related Links and Resources:
Thank You Rockstars!
It might go without saying, but I'm going to say it anyway: We really value listeners like you. We're constantly working to improve the show, so why not leave us a review? If you love the content and can't stand the thought of missing the nuggets our Rockstar guests share every week, please subscribe; it'll get you instant access to our latest episodes and is the best way to support your favorite real estate podcast. Have questions? Suggestions? Want to say hi? Shoot me a message via Twitter, Instagram, Facebook, or Email.
-Aaron Amuchastegui