Harrison Sharp gets a steady stream of real estate referrals, and he credits this to the relationships he built with real estate investors. On today's Real Estate Rockstars, Harrison explains how the right niche and relationships can help an agent's business expand exponentially. This podcast also covers house hacking, ways to find investor clients, and tips for staying in touch with your sphere via social media.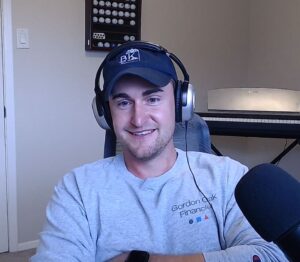 Listen to today's show and learn:
Harrison's start in real estate [1:55]
Why Harrison left his full-time job for a career in real estate [3:44]
Finding investor clients on BiggerPockets [6:09]
The house-hacking niche [9:40]
Advice on getting started with house hacking [11:57]
Harrison's sales in 2021 and 2022 [15:32]
Building relationships that generate real estate referrals [19:31]
Ways to stay in touch with clients via social media [24:28]
How work in financial planning prepares you for a career in real estate [31:10]
Building long-term wealth by investing in real estate [35:15]
A strategy for setting and accomplishing goals [37:58]
Quick tip: Give value and get more business [40:57]
Where to find and follow Harrison Sharp [41:26]
Harrison Sharp
Harrison Sharp is a CPA, Real estate investor, and licensed real estate agent in DFW. He works with investors, retail buyers/sellers, flip houses, and is the lead investment agent with a co-living start up called Homeroom. Harrison's background is in public accounting, financial planning, and investing. He has been investing in real estate since 2017.
Related Links and Resources:
Thank You Rockstars!
It might go without saying, but I'm going to say it anyway: We really value listeners like you. We're constantly working to improve the show, so why not leave us a review? If you love the content and can't stand the thought of missing the nuggets our Rockstar guests share every week, please subscribe; it'll get you instant access to our latest episodes and is the best way to support your favorite real estate podcast. Have questions? Suggestions? Want to say hi? Shoot me a message via Twitter, Instagram, Facebook, or Email.
-Aaron Amuchastegui