Your career in real estate can be as big as you want it to be, especially when supported by the right systems. No one knows this better than renowned Realtor Jennifer Wehner. Her new book, The Renaissance Real Estate Agent, outlines the best systems for scaling in this competitive industry. On today's podcast, Jen discusses the systems that helped her build a real estate business that sold over $200 million in volume just last year.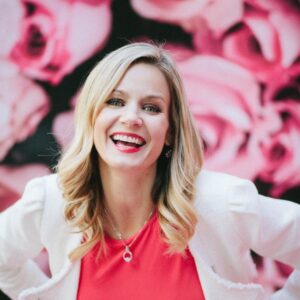 Listen to today's show and learn:
Jennifer Wehner's start in real estate [1:45]
The Phoenix real estate market [4:00]
Starting a real estate team [6:18]
Advice on surviving and thriving through the market shift [10:35]
Where to get real estate leads [15:59]
Jennifer's favorite CRM: Follow Up Boss [18::20]
The best invite to client appreciation parties [17:39]
How to get listings from your database [19:03]
What will help new real estate agents grow fast [20:48]
Jennifer's favorite tips from Real Estate Rockstars [27:40]
How to sell new agents on your team's training [32:19]
Advice for today's real estate team leaders [34:45]
About The Renaissance Real Estate Agent by Jennifer Wehner [37:05]
Jennifer's parting thought: Reach for your dreams [38:26]
Where to find and follow Jennifer Wehner [39:23]
Jennifer Wehner
Jen got into real estate in 2003 as an investor growing her buyer and investor business and became the top agent in her office within the first full year of being in real estate. In the great real estate market crash of 2008, she pivoted to working with REO, short sales, and investors which taught her a lot about grit! When the market turned around in 2011 she worked at the trustee sales with investors and flipped over 40 homes that year while growing her traditional real estate business through digital marketing including blogging, video, and internet marketing.
In 2014, she started her team, and in 2020 sold 373 homes and over $178million in real estate volume. Some of her achievements include winning the Team of the Year award by the Arizona School of Real Estate and Business in 2019, one of Real Trend national Best Agents 2013-2020, the Women of Strength award given out to a local realtor in her community every year, and was the Top female Remax agent in the state of Arizona in 2017 before she moved to eXp Realty in 2018.
Jen is also a mom of 4 ages 5-23, owns multiple businesses & investment properties, is a foodie, a biohacker for any health nuts out there, a podcast junkie, a reader, skydiver, and a lifelong learner with a ton of curiosity and a wild imagination.
Related Links and Resources:
Thank You Rockstars!
It might go without saying, but I'm going to say it anyway: We really value listeners like you. We're constantly working to improve the show, so why not leave us a review? If you love the content and can't stand the thought of missing the nuggets our Rockstar guests share every week, please subscribe; it'll get you instant access to our latest episodes and is the best way to support your favorite real estate podcast. Have questions? Suggestions? Want to say hi? Shoot me a message via Twitter, Instagram, Facebook, or Email.
-Aaron Amuchastegui