Real estate has the power to change your life for the better, but it can do so much more than that. Today's guest, Jen McConnell, used her commissions to fight pediatric cancer, and she later created a foundation to help further the cause. On this podcast, Jen shares how real estate changed her life and has given her the ability to impact the lives of countless others. Jen also covers the advantages of running your own brokerage, ways to deliver five-star customer service, and more.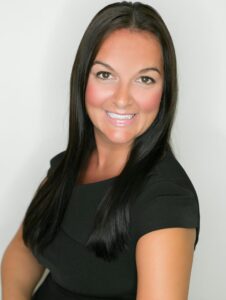 Listen to today's show and learn:
Jen McConnell's start in real estate [1:34]
What agents learn selling homes for builders [5:31]
The Charleston real estate market [6:47]
McConnell Real Estate Partners' sales and team structure [8:04]
The advantages of running your own brokerage [13:32]
Social media as a tool for real estate agents [15:20]
The financial crisis compared to this correction [17:17]
About The McConnell Foundation and donating to causes that matter [18:33]
Restarting in real estate after major life challenges [22:18]
Advice on starting a non-profit foundation [26:53]
Advice for agents on giving five-star service to get referrals [27:29]
Jen's favorite CRM: Follow-Up Boss [30:19]
The post-closing checklist: When to follow up with buyers [31:13]
Transitioning from paid leads to referrals [34:42]
Where to find and follow Jen McConnell [36:25]
Jen McConnell
Jen was fortunate enough to start her real estate career when she was a junior in college.  Now with over 17 years of experience in the industry, she has a particular expertise in luxury real estate and custom home building. She moved to Charleston in 2006 after receiving her B.A. in Marketing from Ashland University. In 2022 Jen was awarded the South Carolina Women in Business Award, and chosen as a Top 40 Under 40 Real Estate Agent in Charleston.  Jen has also been featured on Charleston Home Showcase & Lowcountry Live and has been featured in Charleston Real Producers Magazine, Charleston Style & Design Magazine, Southern Living Magazine, The Post & Courier, Charleston City Paper, Charleston Regional Business Journal, Charleston Daily, Greenville Business Journal, Columbia Business Journal and many others. She is a Certified Luxury Home Marketing Specialist through the Institute for Luxury Home Marketing where she has been awarded the prestigious Million Dollar Guild award. Jen has also earned the coveted Realtor of Distinction Award achieving the highest rank possible as a Platinum Award winner through the Charleston Trident Association of Realtors. The Platinum Award places Jen in the Top 2% of agents in Charleston.
Jen is the Co-Founder of King Tide Investment Group and Blue Ocean Investments, both residential real estate investment companies based in Charleston, SC and Greenville, SC respectively. In 2021 Jen and her husband Josh opened their own brokerage on Isle of Palms and formed McConnell Real Estate Partners where she is the broker-in-charge.
Jen met her husband, Josh, in Charleston and was married at Wild Dunes on Isle of Palms in 2010. They now live on Isle of Palms and welcomed their daughter Bennett in 2016 and their son Bodhi in 2017. They have embraced all Charleston has to offer but most especially the outdoor living, the amazing restaurants and long summer days at the beach. The McConnell's are avid Clemson Tigers, strong supporters of MUSC Children's Hospital, the South Carolina Aquarium, Pet Helpers Adoption Center and are members of First United Methodist Church on Isle of Palms.
Jen prides herself on being persistent, utilizing her experience to always find the most advantageous terms for her clients, and providing unparalleled professionalism and expertise for her clients in each and every transaction. Whether you're looking to buy, sell or invest in real estate throughout the Charleston area, Jen would love to share her passion and market knowledge with you.
Related Links and Resources:
Thank You Rockstars!
It might go without saying, but I'm going to say it anyway: We really value listeners like you. We're constantly working to improve the show, so why not leave us a review? If you love the content and can't stand the thought of missing the nuggets our Rockstar guests share every week, please subscribe; it'll get you instant access to our latest episodes and is the best way to support your favorite real estate podcast. Have questions? Suggestions? Want to say hi? Shoot me a message via Twitter, Instagram, Facebook, or Email.
-Aaron Amuchastegui