Erik Hatch sold 52 homes his first year as a full-time real estate agent. He then started a team, which helped him realize what other Realtors must do in order to succeed. Now, many of his agents earn six figures per year without working more than 40 hours per week—all by following a simple plan. On today's podcast, Erik shares his blueprint for succeeding in real estate, explains why motivation is a crock of crap, and outlines the best way to start a real estate team.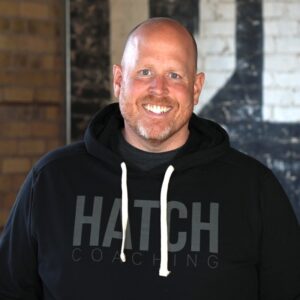 Listen to today's show and learn:
Erik Hatch's start in real estate [2:01]
Mistakes Erik made as a new real estate agent [8:47]
Three things any agent can do to set themselves up for success [10:52]
A simple plan for success in real estate sales [16:13]
Advice for real estate agents: practice your sales skills [18:25]
Making a daily commitment to lead generation and follow up [20:41]
The secret to success [23:35]
Why motivation is a crock of crap [28:09]
The real power of money [30:09]
When money really makes a difference [37:30]
Play for the Person Next to You by Erik Hatch [39:58]
The Perfect Real Estate Agent Blueprint by Erik Hatch [40:56]
Three key hires when starting a team [42:23]
How to get a FREE copy of Erik's book [52:15]
Erik Hatch
Erik graduated from North Dakota State University (Fargo) with a bachelor's degree in Speech Communication (minors in Mass Communication & Religion) in 2002. At NDSU, Erik was heavily involved with Alpha Tau Omega, Blue Key, Student Government, Order of Omega, & Residence Hall Association.
After graduation, Erik began his ministry career with First Lutheran Church (Fargo). Initially hired as the 5th-9th grade youth director, Erik excelled at both making connections and building programming while keeping Christ at the center. Through the success of Erik's ministry, Erik spent the last two years of his ministry career with FLC serving as the Director of Youth Ministries.
As a part of Erik's career with FLC, he created an outreach known as Homeless & Hungry. This outreach has grown immensely through the Metro and is now shared with roughly 20 congregations and businesses. The vision of Homeless & Hungry has been adopted by nearly a dozen different communities throughout the United States as a way to empower people (young & old alike).
In January of 2011, Erik left his position with FLC to pursue the best possible way to take care of his family.
As an extension of ministry, Erik has been selling real estate since 2006. While it looks glaringly different from a profession in ministry, the emotional roller-coaster of buying and selling a home takes a personal and gracious touch.
Erik loves selling real estate with Hatch Realty. The Erik Hatch Team has a special niche and is the top selling real estate team in North Dakota & South Dakota!
Related Links and Resources:
Thank You Rockstars!
It might go without saying, but I'm going to say it anyway: We really value listeners like you. We're constantly working to improve the show, so why not leave us a review? If you love the content and can't stand the thought of missing the nuggets our Rockstar guests share every week, please subscribe; it'll get you instant access to our latest episodes and is the best way to support your favorite real estate podcast. Have questions? Suggestions? Want to say hi? Shoot me a message via Twitter, Instagram, Facebook, or Email.
-Aaron Amuchastegui