Aaron Amuchastegui's story continues in part two of this three-part interview conducted by Shelby Osborne Johnson. Listen and learn what Aaron did after leaving prison to set himself up for success, including how he started buying foreclosures at scale. Aaron also details the time Blackstone put him out of business, what he did to survive after losing it all, and the one thing that kept him in the REI game.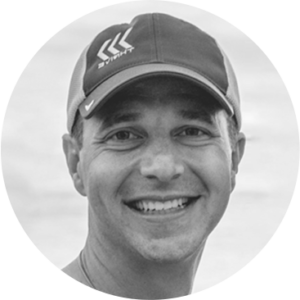 Listen to today's show and learn:
Aaron's plans after leaving prison: construction management [2:16]

Where Aaron came up with "bonus time" [5:00]

From having it made to making ends meet [6:10]

How Aaron finally got started with foreclosures [15:51]

Aaron's first foreclosure buy on the courthouse steps [17:02]

Building a system for success as a real estate investor [25:00]

Scaling to 1,000+ flips with a home-building system [28:19]

Tips for working with contractors at scale [33:22]

Getting put out of business by Blackstone [40:58]
Aaron Amuchastegui
Aaron has bought and sold more than 1,000 houses buying foreclosures on the courthouse steps. Manages real estate investment funds with 250 single family rentals mostly in Texas.
Now he uses that experience to help other while hosting the Real Estate Rockstars Radio podcast (hibandigital.com) and as the CEO of Roddy's Foreclosure Listing Service where they create software for real estate investors and provide foreclosure leads, and free training.
Related Links and Resources:
Thank You Rockstars!
It might go without saying, but I'm going to say it anyway: We really value listeners like you. We're constantly working to improve the show, so why not leave us a review? If you love the content and can't stand the thought of missing the nuggets our Rockstar guests share every week, please subscribe; it'll get you instant access to our latest episodes and is the best way to support your favorite real estate podcast. Have questions? Suggestions? Want to say hi? Shoot me a message via Twitter, Instagram, Facebook, or Email.
-Aaron Amuchastegui